About Us
What Is Benzinga.com?
Benzinga is a content ecosystem that makes information easier to consume.
Our mission is to connect the world with news, data and education that makes the path to financial prosperity easier for everyone, everyday.
From breakouts to unusual volume, analyst ratings, futures and options, Benzinga is the leading full-service, one-stop shop for investors of all stripes and styles.
If you are interested in doing business with Benzinga, please contact us via the methods listed at the bottom of this page.
To learn more about the technology behind Benzinga, such as the React coding framework, check out this series.
Our Founder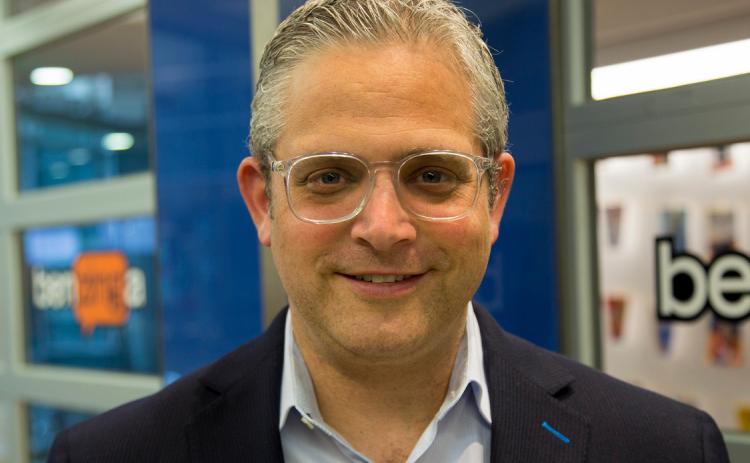 Jason Raznick is the founder of Benzinga, a media and data technology startup empowering a new generation of investors. Raznick launched Benzinga.com in 2010, and it has since grown to become a hub for actionable information on the capital markets with approximately 2 million readers a month. Benzinga.com is supported by a high-speed newswire,
Benzinga Pro
, which is home to exclusive market-moving news.
Raznick is a graduate of the University of Michigan, where he started multiple companies. He has been quoted in a variety of financial news publications, such as
CNBC
, the
Wall Street Journal
, and the
New York Post
. Raznick has been named to the Crain's Detroit Business 40 Under 40 list as well as the DBusiness 30 in Their 30s list. Benzinga is based in Detroit, and Raznick is dedicated to helping rebuild Detroit as a hub of technology and finance.
The Benzinga Story
With the collapse of Lehman Brothers and the financial crisis that followed, entire classes of market participants were wiped out. From the rubble of the downturn, a new kind of investor emerged.
Benzinga empowers the individual investor by keeping them one step ahead. No longer does one have to rely on one firm or one analyst and pay large broker fees. Benzinga gives access to all that is available. Instead of giving financial advice, Benzinga gives you the news to make informed decisions to take control of your own financial future.
This new investor is nimble, intelligent and creative. Dissatisfied with the dinosaurs of financial media, they craved a different, more engaging source of information.
They needed a place that combined real-time news with actionable trading ideas, a place that brought the insight of the biggest names and the brightest minds from across the country directly to their computer screens.
They needed a place that rolled all of this information into one financial media outlet.
Against the backdrop of this revolution in financial journalism, Benzinga was born.
Is Benzinga on Social Platforms?
Yes! In fact, our social media platforms help keep us connected to our community. Make sure to become a fan on Facebook, follow us on Twitter and connect with us on LinkedIn!
Benzinga's Facebook Fan Page
Benzinga's Official Twitter Feed
Benzinga on LinkedIn
How Can I Contact Benzinga?
You can contact us directly by going to our Contact Us page and submitting an easy to use form. We will be sure to get to you with a response within hours. If you have specific questions, feel free to use the below list to get a hold of us.
Editorial Requests
editorial at benzinga.com
Benzinga Newsdesk
newsdesk at benzinga.com
Event Requests
events at benzinga.com
Partnership Coordinator
partners at benzinga.com
Advertisement Inquiries
ads at benzinga.com
Customer Support
support@benzinga.com
1-877-440-ZING (9464)
Chief Zinger
Jason Raznick
jason at benzinga.com
Attn: Benzinga, 1 Campus Martius Suite 200, Detroit MI 48226